Happy to announce!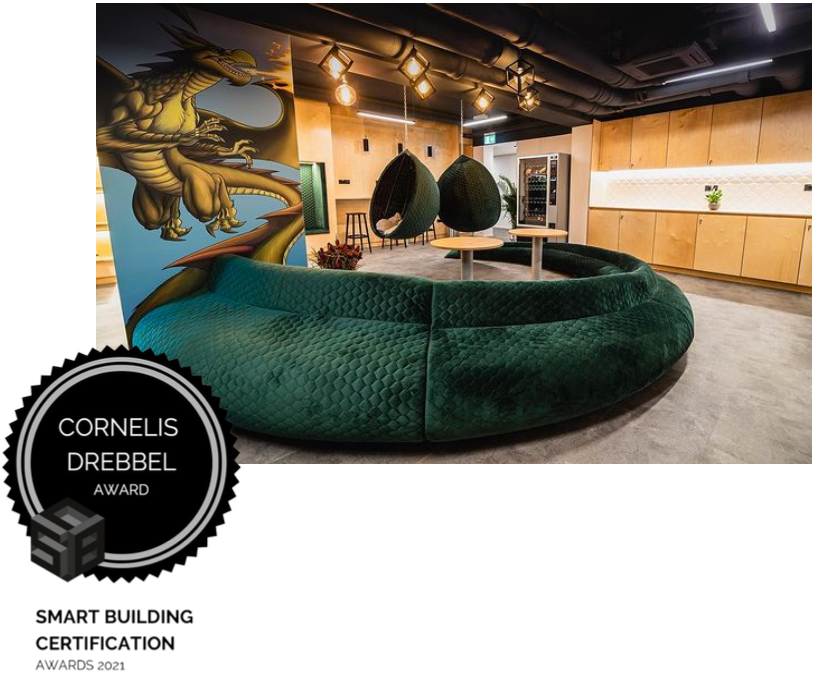 We are delighted and proud to announce that, after being chosen as one of the top 15 projects across the globe to be in the running for the prestigious Futureproof awards, we have come out on top, as the #1 ranked project for the traditional industries »Smartest Building 2021 Cornelis Drebbel Award« (Inventor and Innovation, how is your building innovating)!
🏆
We want to thank everyone who chipped in and participated in the Dragons Dream project. It's a huge honour to be chosen as the victor, when all the other entries were also at the highest possible level and could all have conceivably won in their own right.
This award is just one of the many confirmations that we, at Camac Space, can compete with the very best in the world and create top-notch unique and tailored solutions for any of our clients.
Now bring on the next project!
☺️