Providing professional solutions and service for a global leader in its segment.
Risk management

Location
Frankfurt, Germany






This was a very satisfying technical challenge for our team.
The office of Control Risks in Frankfurt required the highest standards to be met in order to collaborate and present a finished product that meets or exceeds the criteria put forth by their office.
There was a lot of brainstorming involved in this project, as it required us to design and provide special equipment for storing classified materials. We were constantly in touch with the board of directors from Frankfurt, coordinating our workflow with carpenters, electricians and IT experts, to design and build a bespoke safe for a fully unique and bespoke safekeeping solution, that is fixed and fireproof.
Sustainability was also a priority when sourcing the wood and other materials used, alongside aesthetic incorporation into the existing design. We are present and available across most of Europe, and it makes us extremely proud to have collaborated with such a high-profile client.

Happy to announce!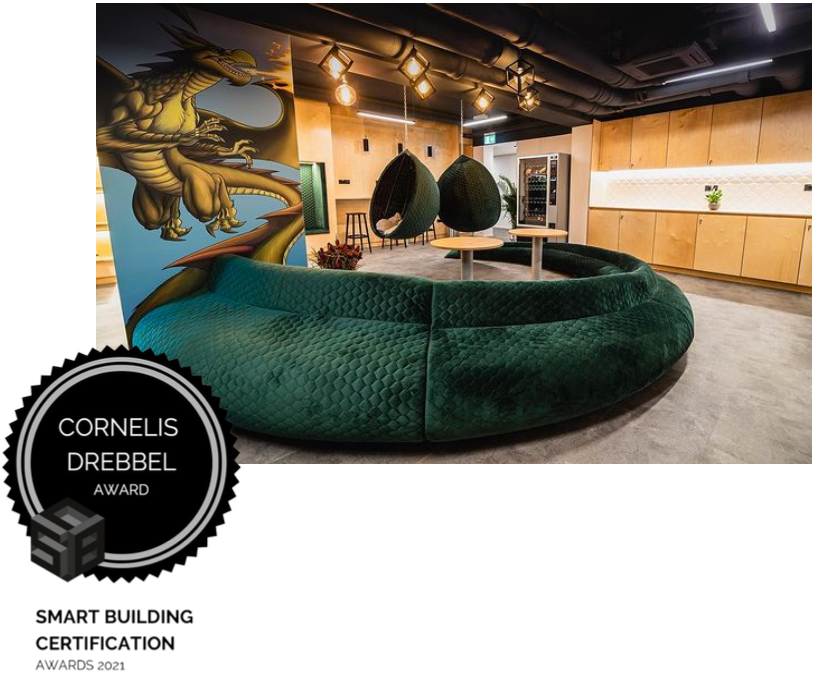 We are delighted and proud to announce that, after being chosen as one of the top 15 projects across the globe to be in the running for the prestigious Futureproof awards, we have come out on top, as the #1 ranked project for the traditional industries »Smartest Building 2021 Cornelis Drebbel Award« (Inventor and Innovation, how is your building innovating)!
🏆
We want to thank everyone who chipped in and participated in the Dragons Dream project. It's a huge honour to be chosen as the victor, when all the other entries were also at the highest possible level and could all have conceivably won in their own right.
This award is just one of the many confirmations that we, at Camac Space, can compete with the very best in the world and create top-notch unique and tailored solutions for any of our clients.
Now bring on the next project!
☺️